Quickly attract and convert paying customers by prominently displaying your business the very moment people intend buying a product or service you offer.

---
---
---
To do this you need a website built so it's seen by a steady flow of customers and written clearly using words that convert them.
Connect. Convert. Grow.
You get the lot!
---
A new website that is easily updated or modified
Hosted by a local South Australian company
Custom designed to meet your existing or new brand strategy
Custom domain name for branding and promotion
A website people can easily find and read on any electronic device
A website that allows people to easily follow and share information about you
Down-to-earth local South Australian backup and technical support
High visibility on all search engines such as Google
Free website traffic from search engines such as Google
High functionality and satisfaction for people browsing your website
The best words to get your main message across
Planning and development of your content
Website design planning and layout
High-quality, royalty free images
Analysis of competitor websites
Analysis of popular words and phrases people use to find you
Regular updates about how your new website is performing
Antivirus Protection
100% GET ME SEEN Website Health Score
Powerful business websites are just the beginning…

Every small step is a giant leap. Let us help you.
Now that you're getting seen, it's worth considering other useful marketing tactics to help quickly engage and cultivate a steady flow of new customers.
We've simplified the process for you, by separating our marketing services into occasional bite-size pieces.
Simply pick-n-choose the marketing help you need, at your own pace and as your budget allows.
They're all designed to cross-fertilise and increase your sales.
Please click the button below to view our list of marketing and branding services.
Yes please, extra help!
---
People are spoilt for choice and it's easy to worry over whether you'll be seen and attract new customers
Stress no more. GET ME SEEN is here to help you overcome the challenges of modern marketing.

Read our unique story by clicking here:
Our Story
Help us bust the status quo in the web design industry.
We believe everyone should have a great business website.
It's not fair what the industry charges you to get one.
We build business websites every day and you don't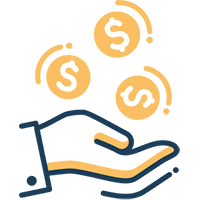 We get that.
You have no idea how a website is built and what it's worth. Do you have the time to teach yourself what you need to know?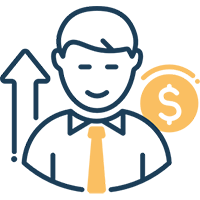 You don't.
So how do you compare and know you are being offered a fair price?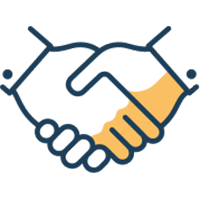 You can't.
That's how easy it is to pay too much for a website
Connect. Convert. Grow.
Want to fatten your sales? Market smarter and get it done with a highly visible, lead-driven business website. Book yours now by calling Jeremy on
0417 567 148
or email
hello@getmeseen.com.au
---
---
Marketing Strategy

Digital Advertising

Digital Analytics

Search Engine Optimisation

Search Engine Marketing

Social Media Marketing

Email Marketing

Digital Marketing